Clinical Hypnotherapy by Professional Hypnotherapist Alan R. Eastman
A
lan R. Eastman, DCH, is the Executive Director of the Professional Board of Hypnotherapy, Inc. The PBH is a world wide Hypnotherapist organization offering networking, education, training, promotion, and referral services over the internet. Information about training programs, membership, and referrals can be found online at
Hypnosis Canada
.
Alan Eastman has designed, implemented, and instructed courses in the curriculum of the Doctor of Clinical Hypnotherapy program at Breyer State University. Dr. Eastman and his colleagues at the Excel Center for Mental Health are dedicated to helping you achieve your personal and/or educational goals and desires. They specialize in treatments for anxiety, depression, panic attacks, self-esteem, confidence, public speaking, sports performance, personal counseling, and marriage and family therapy, and couples counseling. For any inquiries, for consultations, and appointments please call (403) 347-9019.
Alan attended the Red Deer College, University of Lethbridge, and graduated from the University of Calgary with two degrees one in Psychology and one in Geography. He furthered his post secondary education at the American Institute of Hypnotherapy in Irvine, California, earning a Doctorate in Clinical Hypnotherapy. He is currently the Executive Director of the Professional Board of Hypnotherapy, Inc.
Dr. Eastman's Credentials
1986-1991 Canadian Army  (R) 749 Com Squadron
1993 BA Psychology, University of Calgary
1993 BA Geography, University of Calgary
1993-2003 Alberta Mental (AMHB) Mobile Support Team Member. 10 year Cert.
1997 Doctor of Clinical Hypnotherapy (DCH)
2000 Canadian Registry of Professional Counselors
2000 Master of Arts in Mental Health Counselling
2000 Former Psychological Assistant Province of Alberta
2001 International Hypnosis Federation Charter Member
2002 – 2009 Appointed Professor, (Faculty, Director ) Breyer state University
2008 PHD Doctor of Philosophy
Ruth Eastman's Bio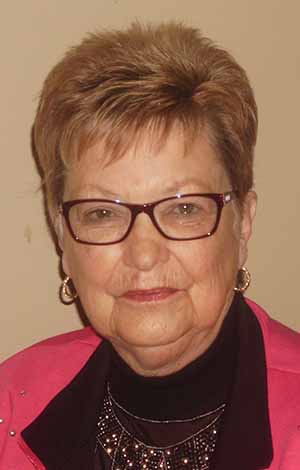 Ruth Eastman CHt. Couns. dip.
Ruth is the manager and Senior Instructor for The Excel Center Hypnotherapy Training College. She is responsible for fiscal management, training ,planning and registrations, for Counselling and Hypnosis courses. She plans her day conducting Counselling and Hypnotherapy sessions.
Her previous employment was working for the Federal Government. Retired from there after 40 years of service. During that time she received many awards and achievements then went on and furthered her Education in Hypnotherapy and Counselling from The American Institute of Hypnotherapy in California U.S.A. She continued her education, receiving her 2 year Diploma in Counselling Skills and Relationship Counsel ling.
In addition she has been certified in Hypo-Child birthing, Fibromyalgia, Irritable Bowel Syndrome,Parts Therapy and Medical Dental Hypnotherapy to name a few.
Ruth has received the Mayors Recognition Award Citizenship for continuous Voluntary Services. She has volunteered for over 22 years at the local hospital mainly on the palliative ward.
She lives with her husband Richard who is retired from the military and volunteers with army cadets. They have 2 small dogs, 2 daughters Valerie and Cheryl and one son Alan, 4 grown Grandchildren and 4 Great Grandchildren
Break free from negative patterns and hurtful memories.
Work toward permanent, positive change.
In the Words of our Clients
"I was amazed to see how decades-old habits were changed in only a few counselling sessions. Any skepticism I may have had vanished after I took a chance and invested in myself. I have lost 15 lbs in two months and do not feel deprived whatsoever. Two thumbs way up!"

Marcel M.

"The Excel Center has given me a reason to have some hope at a time when I needed it most"

Lisa M.

"Dr. Eastman helped me find balance in my life and pursue the goals I needed to accomplish. I now have a very happy, balanced perspective on life. I can't recommend the Excel Center highly enough!"

Barb H.

"I am simply amazed at what Excel Center was able to accomplish with me so quickly. I find the CD sessions very enjoyable - and effective! Compared to where I was before, I am practically stress free. When I feel the stress building, I do a session. It just works!"

Brian E.

I just wanted to send you a message to let you know how AMAZING I feel today, and I am so appreciative to have found you. This is the first time I feel I can fully be successful with quitting smoking, and I have you to thank for it.

Lauren

"Thanks so much for the excellent course! I am excited to incorporate hypnosis as a therapy as part of my counselling practice, and to be able to help people in this way. I appreciated the opportunities to practice, and to experience hypnosis, as this gives me a deeper understanding of what hypnosis is and how to practice it. I also really enjoyed your professionalism and warmth - these made for an excellent learning environment. I am excited to get started with my hypnotherapy practice next week, and I look forward to learning more about it from the many resources you provided me. Thanks!"

Birgit L.